Video Chat App
A video chat app for iOS featuring a variety of single and multi-user modes, with videos able to be broadcast live but also recorded for later use. An accompanying web app allows the configuration and moderation of live chat rooms, review and handling of recorded sessions and basic user admin.
Both the iOS app and the accompanying web app were built simultaneously by myself using React, React Native, Twilio Video and Firebase analytics, authorisation, cloud functions, realtime data and storage in around twelve weeks, including some significant changes to functionality along the way.
Coming soon
3D Collectibles App
A rich-immersive prototype for iOS combining a navigable 3D scene supported by a collectibles storefront, with storytelling through conventional UI, interactive video and augmented reality. Built using React Native, React Navigation, ThreeJS and Reality Composer in around six weeks.
Another prototype explored how these collectibles could be created through machine learning, using a model inspired by DNA. This included a web app where collectibles could be generated, manipulated in 3D, adjusted and scored. Built with React, Material UI and ThreeJS in four weeks.
Coming soon
Local Opportunity Finder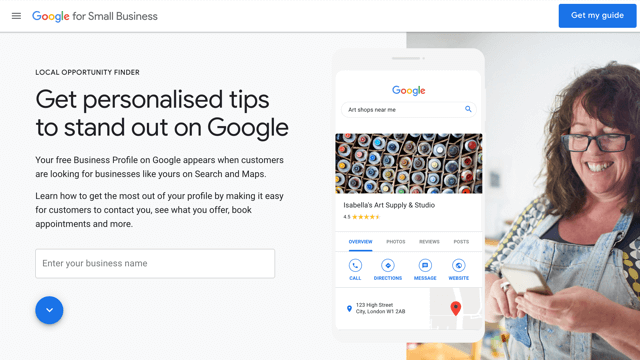 Google's Local Opportunity Finder is a campaign encouraging businesses to list or enhance their business profile listing on Google and Google Maps by giving personalised suggestions based on their existing profile and business sector, all localised for several markets. Built with React and GSAP.
A previous version of the site was a far more rich, immersive experience for the US market only – allowing business owners to see, to the nearest zipcode, where and when local users were searching for businesses like theirs – hooking into some really big data. Built with Polymer and GSAP.
Local Opportunity Finder
Black Owned Friday
Coinciding with Black Friday, Google's Black Owned Friday campaign aims to shift the narrative towards black-owned businesses with this shoppable video experience, featuring over 100 products in this original music video by T-Pain and Normani. Built with React, YouTube and GSAP.
Black Owned Friday
Spotify Kids
To raise awareness for the Spotify Kids app, this interactive piece allows children of all ages to preview tracks by selecting emojis to create their own personalised playlist, with different tracks playing based on the mixture of emojis selected. Built with React, Lottie and Styled Components.
Spotify Kids
And so much more...
I've been on such an incredible journey throughout my career, using all kinds of tools, technologies and techniques spanning all sorts of use-cases and sectors – I simply couldn't share it all here. If you have a specific requirement and would like some more relevant examples, please get in touch.